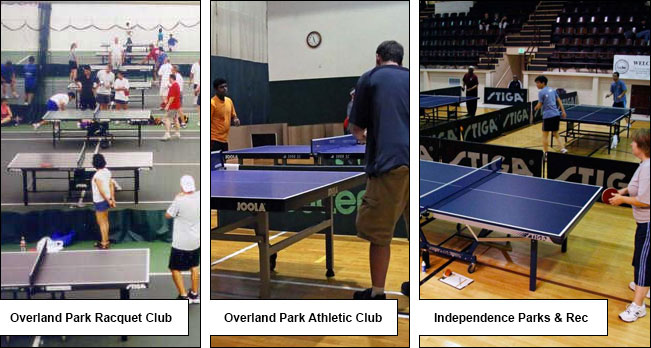 Dear KC Metro Table Tennis Players,
This letter is a shout out to all table tennis players in the Kansas City Metro area.
There is an effort to start an association called Kansas City Table Tennis.   The association will function to add value to your playing experience wherever you currently play in the area.
Table tennis is played throughout the Kansas City Metro at different locations:
Overland Park Racquet Club
Overland Park Athletic Club
Independence Parks and Recreation – Truman Memorial Building
The focus of Kansas City Table Tennis is on encouraging all players to join together and strengthen the table tennis community, improve their playing conditions, and provide more organized play.
KCTT welcomes all who play table tennis / ping pong to join Kansas City Table Tennis for a nominal monthly or annual fee.
The monies derived from the association dues, future sanctioned tournaments, leagues, clinics, and sale of equipment will be used to financially support more organized play and provide better quality playing conditions at current clubs.
In exchange for your participation you will receive discounts on tournament fees, league fees, equipment, and clinics.  Lastly, your membership will give you a voice in directing the future of table tennis in the Kansas City community by contributing to the website, sharing suggestions, and attending scheduled board meetings to vote on issues affecting your table tennis community.
KCTT, with your support and participation, plan to:
Write and operate by a set of bylaws
Nominate/elect an Executive Board
Transparently conduct business through an escrow account
Formally affiliate with the USATT/ITTF
Schedule sanctioned tourneys
Organize leagues
Give player improvement clinics
Develop a junior program
Sell discounted equipment
Work to upgrade table tennis playing conditions wherever you currently play(such as, improved quality of tables, new nets, better barriers, improved lighting, etc).