Download the tournament flyer
Sign Up Options
Sign up online using the OmniPong system.
Fill out the tournament flyer sign up form and mail it in with a check or money order.
Tournament details
Kansas City Table Tennis will be holding a 2-star USATT sanctioned tournament November 10th – 11th, 2018!
Events
Open
U2600
U2400
U2200
U2000
U1900
U1750
U1600
U1400
U1200
U1000
Prizes
$3,525.00 in prize money spread across all events!
Entry Information
No refunds will be given after November 8, 2018, unless the tournament is canceled.
Insufficient entries may result in a canceled event. In this case, players will be moved to the next higher rated event.
Facilities and Equipment
Athletic Club of Overland Park Wood floor gymnasium with 25' high ceiling and 12 tournament quality tables. Seamless white Nittaku Premium 40+ poly balls (provided by Paddle Palace).
Directions: From intersection of I-435 & Metcalf go North to 105th St. & turn left or West. Go to Marty St (T intersection) & turn right or North and the Overland Park Racquet Club is immediately on the left.
Match Information
Matches will be best 3 of 5 games to 11 points.
Semi-finals and Finals of the Open will be best 4 of 7 games to 11 points.
Ratings and Unrated Players
Player's ratings will be pulled from the USATT website on November 1st, 2018. This is the rating that will be used for your tournament seeding. Tournament committee will seed all unrated players, and unrated players may advance from the round robin at the discretion of the tournament committee.
Hotel Information
Contact the tournament director, Dylan Garland for hotel details.

dylan.s.garland@gmail.com
Questions?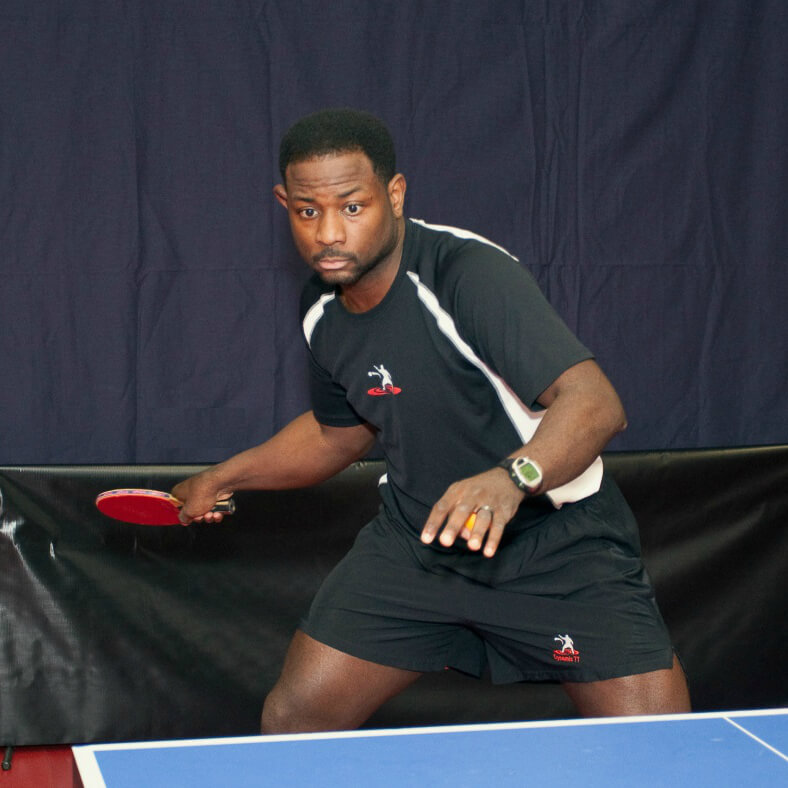 Make sure to catch Brian Pace while he's in town!  Sign up for the tournament prep clinic the night before the tournament begins, or choose from a selection of video analysis sessions where Brian will record your strokes and provide a break down (after the tournament) on video about specifics you should focus on to improve your game.